Pulp Molded Egg Carton(Box) Making Machine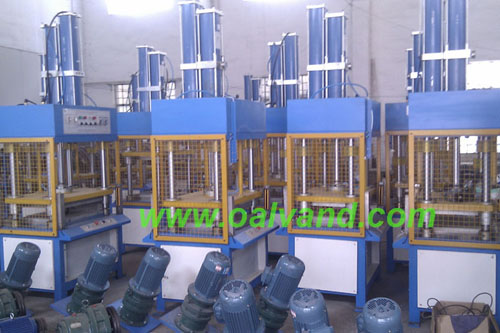 Product Features
Capacity : 300pcs/h-10000pcs/h
Processing Raw Material : Waste Cardboard or Newspaper
Finished Products : Egg Tray, Fruit Tray, Egg Carton; Industrial Packagings
Machine Type : Reciprocate or Rotary Type
Certification : CE
CONTACT US
OALVAND New Model moulded pulp egg carton making machine; from the hand of the most professional manufacture; different output available.

OALVAND moulded pulp egg carton making machine is designed to produce top-class quality egg cartons or egg boxes.
Egg Carton Making Machine Description:
OALVAND series egg tray making machine features of high efficiency, low maintenance and energy saving during the ten year practice. The pulp molding system can use all kinds of waste paper to produce high quality molded fiber products. Such as, egg boxes, apple trays, meat portion trays, vegetable portion trays, fruit portion trays, strawberry punnets, kidney trays, wine packs, can trays, seed cubes, etc.
SPECIFICATION:
1. Raw material recommended: Old newspaper, used corrugated cartons. (Clean recycled paper is recommended to guarantee the final quality of the products.)
2. Automation: Semi-Automatic or Fully automatic controlled by the PLC.
3. Drying method: Drying inside of the mold by thermo oil or electricity.
4. Target product: 6cell, 10cell, 12cell, 15cell egg cartons.