Pulp Molded Egg Tray Making Machine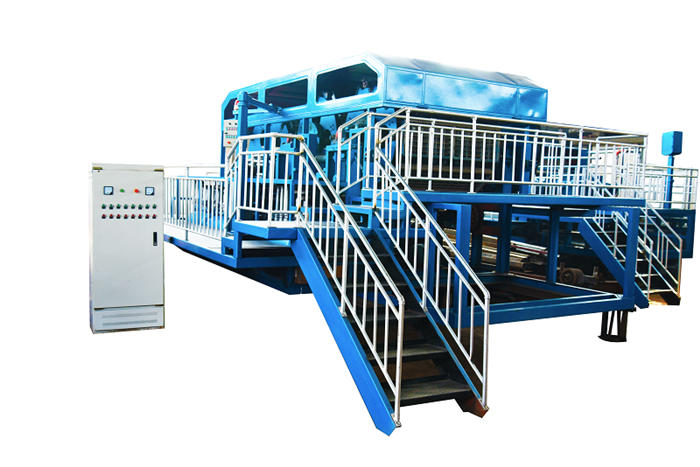 Product Features
Capacity : 300pcs/h-10000pcs/h
Processing Raw Material : Waste Cardboard or Newspaper
Finished Products : Egg Tray, Fruit Tray, Egg Carton; Industrial Packagings
Machine Type : Reciprocate or Rotary Type
Certification : CE
CONTACT US
OALVAND egg tray machine (pulp moulding machine) uses waste paper as raw material to make paper pulp egg trays, egg cartons, egg boxes, fruit trays or other paper pulp industry packagings.

1. Raw material: Waste paper
2. Egg tray making production line four systems:
1.) Forming system include forming machine,vacuum pump,vacuum container,self absorbing pump, air compressor,air tank,clean water pump, forming mould, transferring mould.
2.) Pulp making system include hydraulic pulper, pulp pump, multi-function refiner machine, stirrer, pulp making control system.
3.) Drying system include blower, burner, conveyer, drying control system.
4.) Packing System: Automatic stacking and counting machine.
3. Finished products: with different moulds, pulp molding machine can produce egg trays, vegetable trays, fruit trays, egg box, can trays, seedling trays, etc
4. General Capacity: 800pcs/h-1000pcs/h; 3500pcs/h-3800pcs/h
5. Remarkable features:
1.) No pollution
2.) Have the advantages of rich sources and low cost
3.) Good protective and changeable quality..
4.) Well used in packaging fresh products because of good permeability.
5.) Good functions of absorbing water,hydrophobic and insulation
6.) Mass-produce all kinds of food container, trays

For More details, pls feel free to contact us.