Paper Fruit Tray Making Machine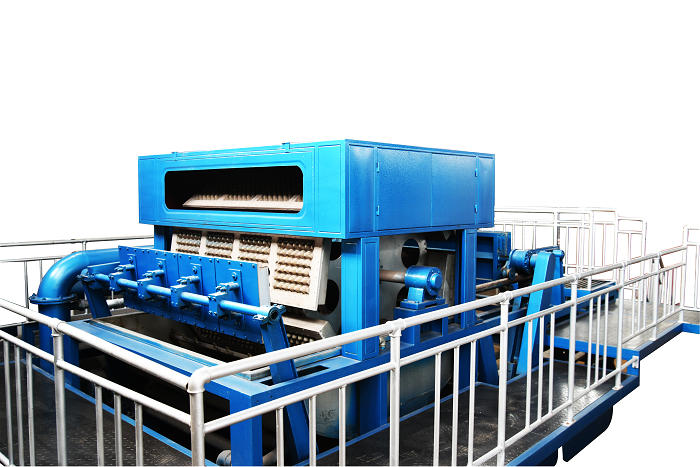 Product Features
Capacity : 300pcs/h-30000pcs/h
Processing Raw Material : Waste Cardboard or Newspaper
Finished Products : Egg Tray, Fruit Tray, Egg Carton; Industrial Packagings
Machine Type : Reciprocate or Rotary Type
Certification : CE
CONTACT US
Paper Fruit Tray Making Machine(Fruit Tray Pulp Molded Machine):
Oalvand Fruit Tray Machine(fruit tray pulp molding machine) produces paper fruit trays from waste paper, newspaper or cardboard.
1. OALVAND Series full automatic machine can produce 2000-8000 pcs egg tray per hour(2000-2250,2800-3000,3750-4000,4000-4500,5500-6000,7500-8000),some machine can produce apple tray by changing the mould.
2. OALVAND series full automatic machines can produce 800-1600 pcs egg tray per hour(800-1000,1500-1600),it aslo can produce egg tray,egg box,fruit tray,shoebox,flowrpot tray,seeding tray,electronic packing and so on by changing the mould.
Operate very easily.
3. Semi-automatic series machine without dry line can produce 800-1000 pcsegg tray per hour,it also can produce egg box,bottle tray ,apple tray or industrial packing products by changing the mould.
4. it is safety and easy to operate. We also can design as required and manufacture for your requirement.
Please let us know what product would you want the machine produce and the output (pcs/day or pcs/hour) ,We wil reply you as soon as possible.